Golf Analyzer
Golf analyzer
High speed camera will catch the moment of impact and perform slow motion reproducing image, ballistic calculation, and impact and swing analysis.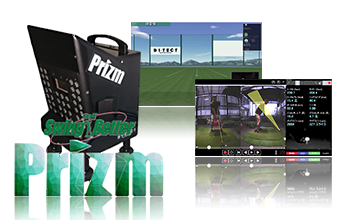 A golf analyzer with high speed camera
There is many golf simulator's in the world using infrared sensor/radar/sonic sound system's. Among them, DITECT works toward high accuracy impact and swing analysis using stereo high speed imaging and 3D motion capture technology based on our academic system solutions for universities and institutes.
The greatest characteristic of DITECT's golf analyzer is the high speed slow motion movie of impact moment. From this slow motion view, you will recognize the gap between image and reality and that is a dream-come-true tool for all the golfers in the world who desire to improve oneself.
Plesio's advanced high speed image proccessing for golf simulation
A compact ballistic stereo high speed image proccessing golf system will improve your impact.