Portable golf analyzer [swing better plesio]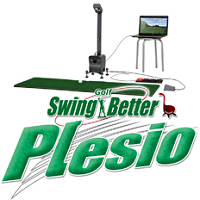 Portable stereo high speed impact analyzer
Portable golf analyzer [swing better plesio]
A compact ballistic stereo high speed image proccessing impact analyzer will improve your impact.
"Is this really my impact?"
This is often the first impression of Swing Better users, including average golfers,even experts and professional players.This is probably because the club and ball, at the moment of the impact, often behave in a way different from what the player imagined.
A measuring device that displays only numerical data may be enough to extract the essence of the impact. However, images of your impact show much more, as the proverb says, "A picture is worth a thousand words."
DITECT is making every effort in the pursuit of "a golf analyzer that can visualize impact."
Details
Stereo high speed camera and doppler sensor will calculate distance, head speed, ball speed, smash factor, V angle, H angle, back spin, side spin
Using fitting mode will give you more measurment items like hit point, blow angle, head path, lie/sole/shaft/loft/face angle
Swing Better Plesio is amazing!
High speed camera - the Swing Better Plesio uses two high speed cameras shooting at 1,000fps. Super slow video of the impact is played back immediately.
High speed electronic flash - the Swing Better Plesio adopts a high speed strobe flash operating at 1/20,000 second.
It enables outdoor use with sufficient brightness under direct sunlight.
LED indicator - this detects the position of the ball and indicates if it is corrrectly placed.
Footswitch - this allows for all operations at the club head and is most suitable as a trainning machine for personal use.
Doppler speedometer - A newly developed doppler speedometer measures head speeds.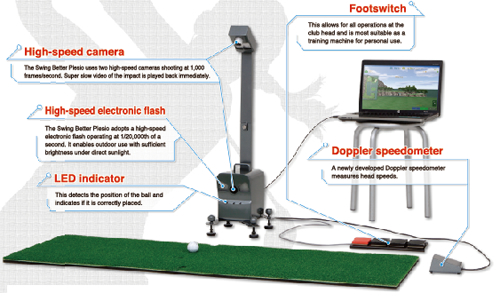 Images of impact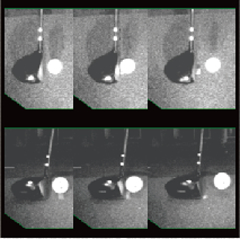 Images are replayed as high speed animation at 1,000fps.
The combination of the electronic flash and the shutter provides stable images not affected by the outside environment.
Head measurement for fitting mode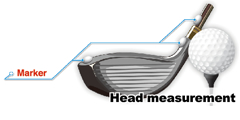 Head measurements can be made using a marker affixed to the club.
The user can obtain detailed data such as club blow angle, entry path, and face angle.
Choose Practice field mode / Round mode
Three courses are available for practice mode : driving range, iron range, and putter range. They are most suitable for daily shot practice and golf lessons.
The user can practice alone or play games with other players in full scale original golf courses.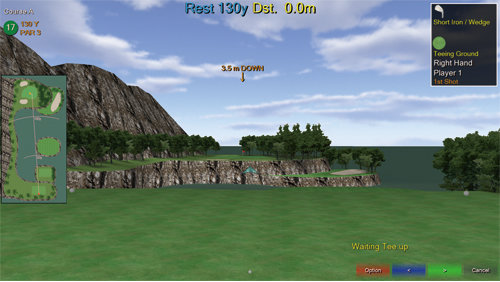 Fitting mode (for option)
The measurement result is displayed as numerical data and club/ball paths.
The data can be stored in memory to allow comparison with other clubs and balls, or for comparison between past and present data for fitting.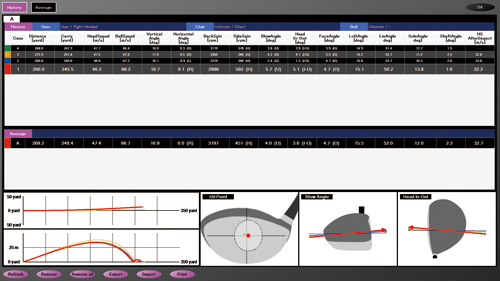 Layout image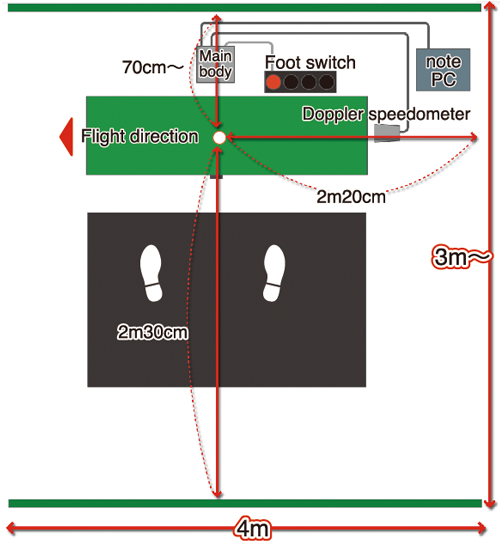 Specification
Spec of golf analyzer "Swing Better Plesio"
| | |
| --- | --- |
| Standard components | Plesio main unit / USB cable / software CD / footswitch / doppler speedmeter / calibrator / laptop PC |
| Unit size ( outer dimensions) | H 88cm W 24cm D 19cm |
| Unit weight | Approx. 8kg |
| Analyze items | Ball flight distance, head speed, ball speed, smash factor, V angle, H angle, back spin, side spin (standard) hit point, blow angle, head path, lie/sole/shaft/loft/face angle (fitting mode only) |