HAS-DX
Full HD at 2,000fps
Maximum shooting speed at 100,000fps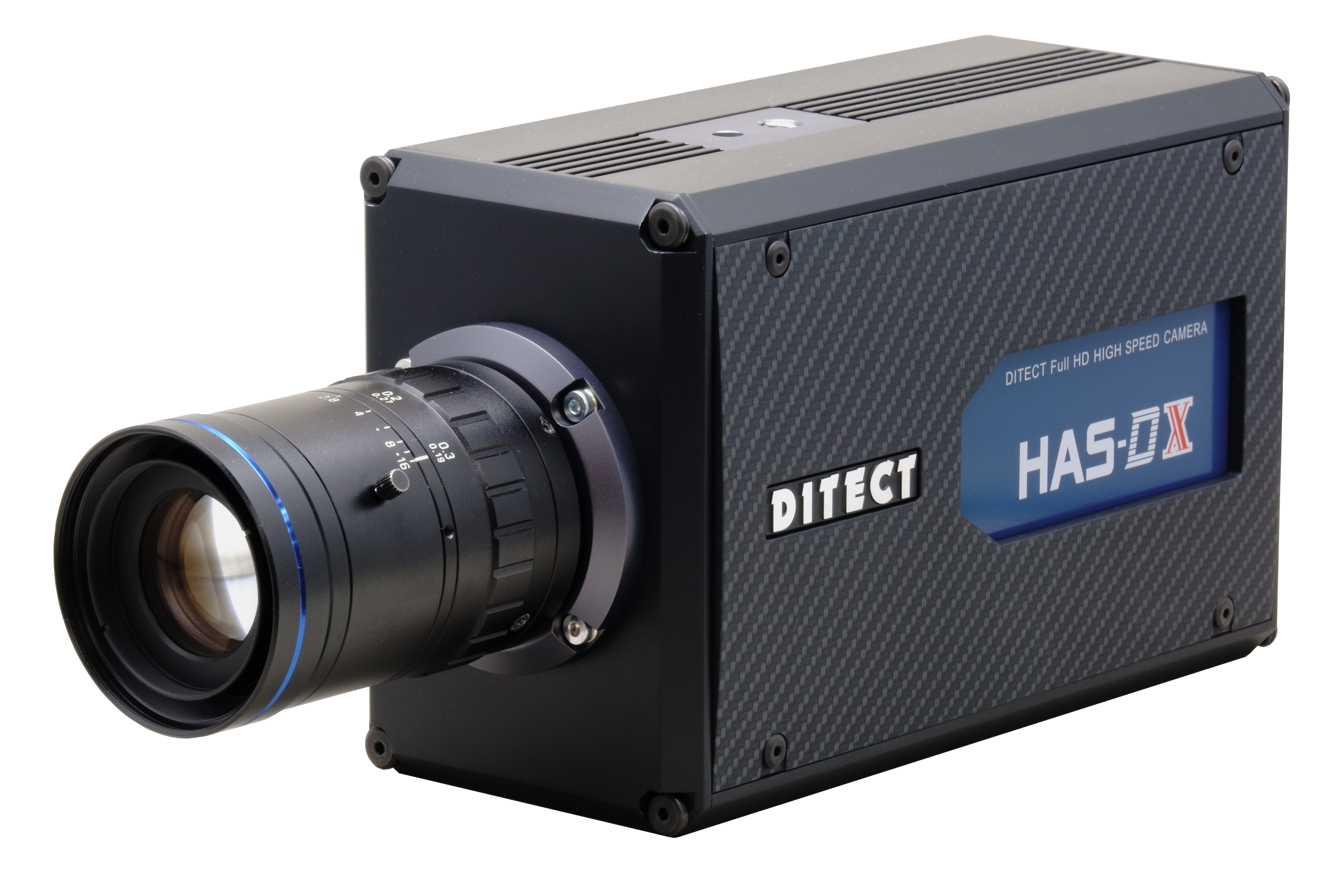 ◆ Capable of Full HD at 2,000fps
◆ Maximum shooting speed at 100,000fps
◆ Flagship high definition digital high speed camera
The HAS-DX (d-ten) is a high definition digital high speed camera equipped with a new image sensor.
With a resolution of 2 mega pixels, high-speed shooting at 2,000fps is possible.
Laptop PC can also be used by the connection with USB3.0, and it enables the easy operation of high-definition high-speed shooting.
Details
● Capable of high-speed shooting at 2,000fps with full HD
● High-speed interface enables live video confirmation without delay
● Record at short intervals with auto save trigger or random trigger
● Play back of slow motion video is available immediately after recording
● Support multi-camera synchronized shooting with external synchronization and external trigger
● Ideal for stereo 3D motion analysis, 3D flow measurement with 3DPTV, and stereo PIV
● Standard control software makes multi-camera video confirmation and control easy
● With a clear GUI that is conscious of tablet PCs, highly flexible field operation is possible
Frame rate and image size
Connection diagram
Camera control software
Easy control is possible with touch panel layout support.
A number of functions such as live view rotation / grid display / gain / gamma / bit shift / white
balance are available by one action.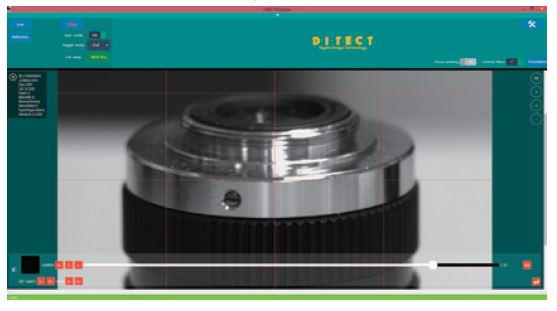 Specifications
High-speed camera "HAS-DX M/C"
Camera type

Monochrome (HAS-DXM)

Color (HAS-DXC)

Sensor type
CMOS
AD
10bit
Effective resolution
1920×1080 (Full HD)
Sensor format
4/3 inch
Lens mount
C-mount
Interface
USB3.0
Exposure time
Minimum 1μsec
Sensitivity
20V/lx. s(mono)/6V/lx. s(color)
Power delivery

DC12V (12pin Connector)

AC Adapter (accessory)

Electric requirements
20W
Body size
82mm×110mm×185mm
Body weight
1,320g (8GB model)
Recording memory
8GB (16GB as option)
Supported trigger
TTL/Contact signal
"Camera control software"
| | |
| --- | --- |
| Display mode | Live/Stop/Playback |
| Recording mode | Normal/Endless loop |
| Trigger mode | Start/End/Variable/Motion trigger |
| Supported image format | AVI, WMV, MP4, BMP, JPEG, PNG |
| Supported OS | Windows 7/8. 1/10 |